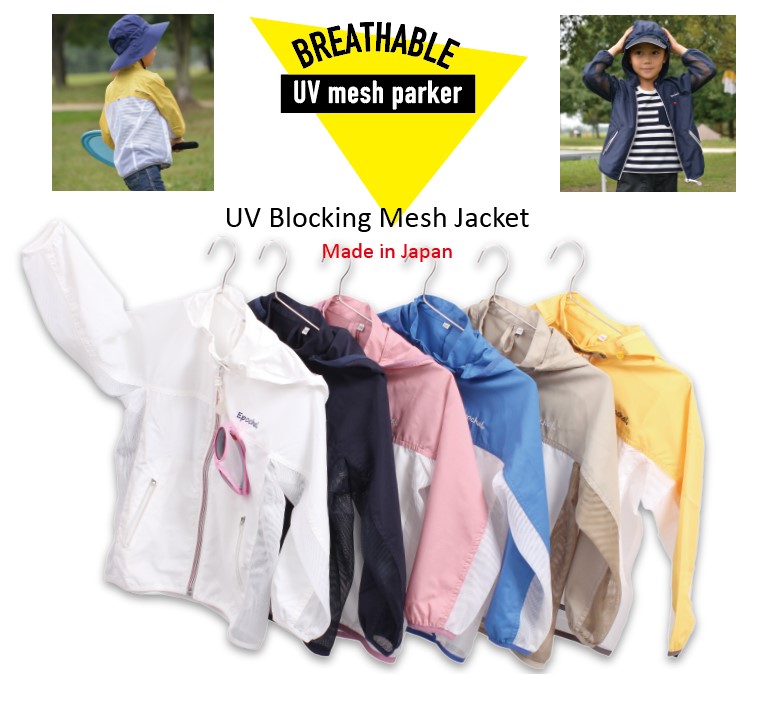 Thoughtfully designed UV blocking jacket for wear when carrying bags on your back. Uses a mesh fabric for the sweat-prone area of the back and a UV blocking fabric on areas prone to sunburn. With anti-mozzie benefits, this jacket has been designed for optimal breathability and comfort.
Perfect for use during bush walks and hikes.
Specially manufactured anti-UV fabric doesn't lose its Ultraviolet Protection Factor (UPF) even after repeated washing.
51115 JPY9000(Kids from 7500)
UPF35(Mesh fabric is not anti-UV)